Sending and Reading Emails
Your Byzz+ Connect account is great for reading and sending emails, as well as so much more. Utilising SoGO groupware, our email system is easy to use while providing outstanding functionality to end users. These instructions are solely for the Byzz+ Connect webmail application. For instructions on how to use your client, please refer to the provider of the client.

Reading Your Emails

Your emails are located in the mail section of the webmail application, and can be viewed using the file structure on the left hand side.

Sending an email

1. To send an email from your account, click the pencil icon, and s
elect which type of editor you require (either popup or in the same window)
.
2. enter the recipient email address and then type the subject and body of your email in the relevant fields.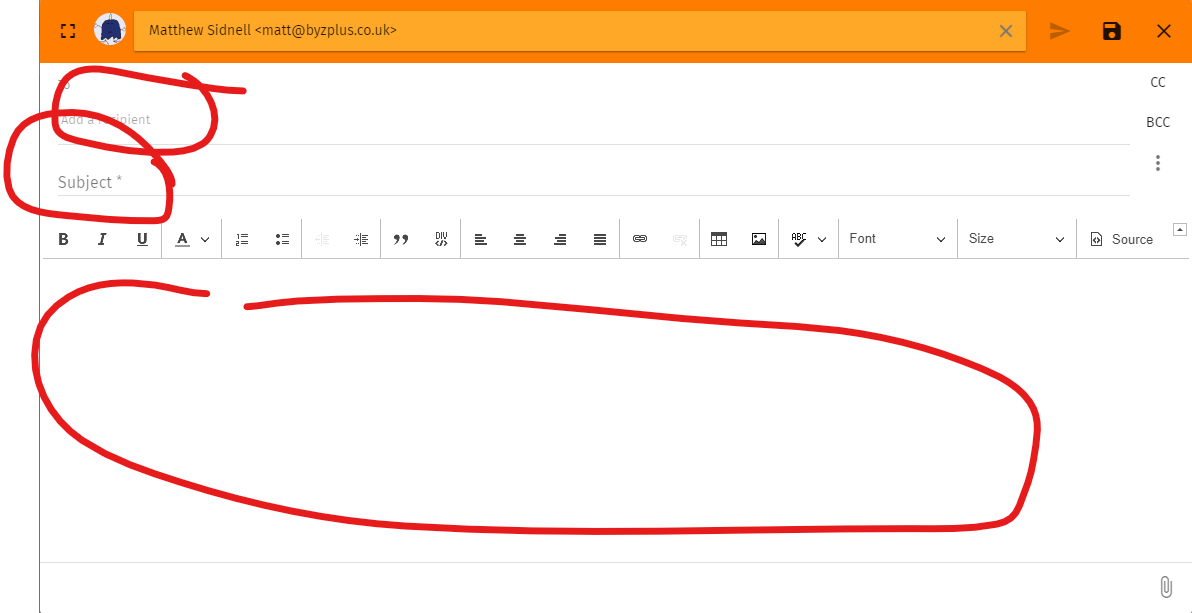 3. Once you are ready, hit the send icon to send the email.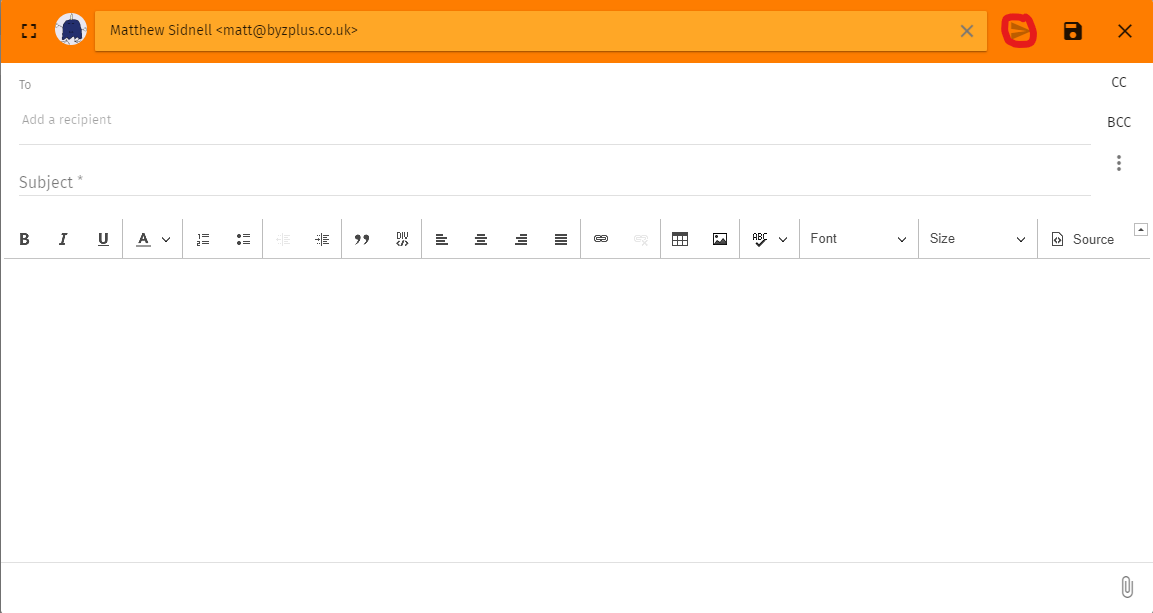 NOTE: If you have an alias address setup and you wish to send an email from that alias, you must delete your default from address as shown below and select the required address from the dropdown list as shown below

Related Articles

Adding a Signature to Your Email

Please note that this article relates only to your Byzz+ Connect Webmail Application. For information about adding a signature to your mail client, please contact the client provider. Adding a signature to your Byzz+ Connect Webmail You can add a ...

Adding Your Byzz+ Connect Mail to a Mail Client

Overview As well as accessing your emails from the responsive webmail app online for both desktop and mobile, you can also use your emails with your PC, Mac, Tablet or mobile natively. To setup your account on your device, please follow the ...

Logging in to Webmail

Logging in to Byzz+ Connect Webmail is straightforward and simple. Please follow the instructions below to log in to your account. 1. Visit https://mail.byzz.plus/ 2. Click "Webmail" as shown above and you will be presented with the following ...

Creating or Sharing Facebook Business Manager Account

The following is a guide to setting up Facebook business manager or finding your ID if you already have one. We have laid out a simple three step process to follow to make things easy. You can only create two Business Manager accounts. If you need ...